Unframed – Belle de Mai / Marseille
Description
Entitled "Unframed - Belle de Mai / Marseille", this book by JR was be published in 2013. There are 104 pages, the format is 8,6 x 10,6 inches (22 x 27 cm). ISBN : 9782072541582.
Unframed is an ongoing project since 2010, realized using images by famous or anonymous photographers and archival images that JR interprets and takes out of their context depending on the place, neighborhood or city he works in.
In May 2013, in Marseille, France, at la Belle de Mai, JR dug into the identity of the neighborhood and invited its inhabitants to think about the memory of their streets by looking into their personal photo albums.
These photographs, old or recent, cropped or enlarged create monumental artworks on the facades of the neighborhood and transform these personal and multiple footprints of what is part of history and collective memory of la Belle de Mai.
Book condition
New.
Tax (VAT 5,5%)
The price of this book is displayed without tax (VAT).
You aren't concerned by this tax if your billing address is in countries outside the European Union or Switzerland or your company is located in Europe (you have VAT number). Contact us if you have any question.
Shipment and delivery
The shipping cost depends on weight and number of books ordered.
The package is shipped by Colissimo (french post service), with insurance and tracking number included.
• International shipping
• Shipping insurance
• Tracking number.
Payment methods
• Credit card : Mastercard, Visa, American Express
• Paypal (free of charge)
• Bank transfer.
Sell or purchase other artworks
Should you wish to sell artworks from your collection or to acquire other artworks by the Artist, do not hesitate and call us : +33 (0)9 72 47 49 63 or email us : contact@soldart.com.
Additional Information
| | |
| --- | --- |
| Type of work | Book |
| Artists | JR |
| Number of pages | 104 |
| Format | 8,6 x 10,6 inches (22 x 27 cm) |
| Language | French |
| Year of edition | 2013 |
| Provenance of this artwork | Publishing house |
| ISBN | 9782072541582 |
The artist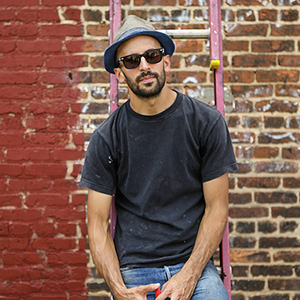 JR
JR was born in 1983 in Paris. In 2001, he started photography and decided to travel across Europe to meet the artists who expressed themselves in the street. Between 2004 and 2006, he produced his first series of collages, entitled "Portraits d'une génération", portraying the inhabitants of the Bosquets housing projects. At the time, riots broke out in the suburbs.
more about artist >